Life is an interesting puzzle, unraveling itself slowly. It is a matter of wonder for those who have patience, and a subject of ponder and puzzle those who don't. But either ways, life makes it a point to pique your curiosity every once in a while.
And so it did for me with #SniffSniff activity. We were supposed to receive a clue, one item a day and were supposed to put on our detective hat (or should I say nose) to figure out what all the hoopla was about.
And thus the saga began.
The first item I received was a clip (see below) -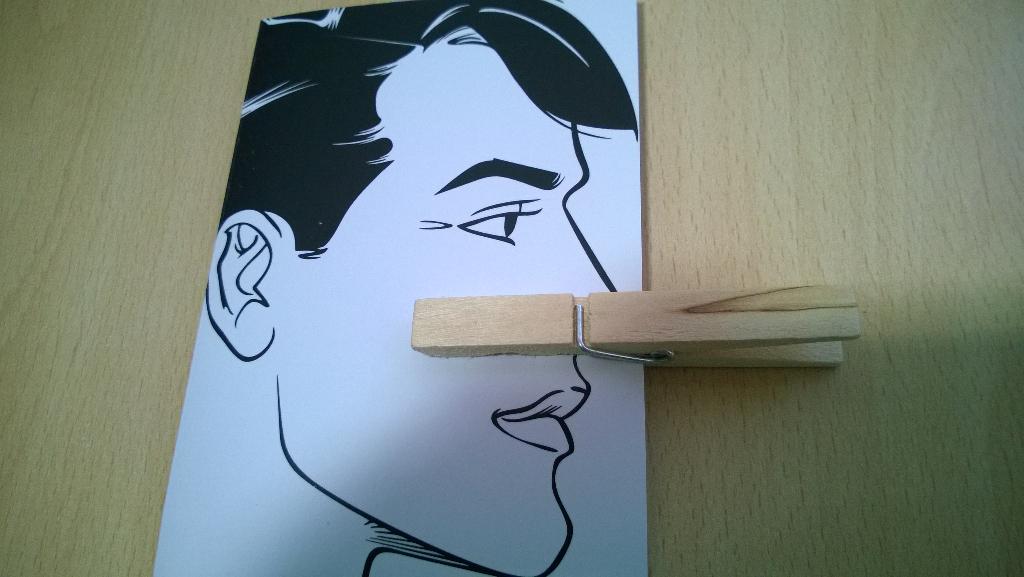 It was obvious that the product had to do something with our olfactory skills. Why would someone trouble his or her nose with a clip, if not to avoid being bombarded with odors of this mortal world, strong enough to bring dead alive?
I thought it could be a stay-on perfume. But just to let my imagination run wild, I also imagined scented clothes designed to woo who you wanted to, but could not. Nice smelling cloths could be a good conversation opener :) Clue spoke of something to help get rid of body odor woes and I thus above were my guesses.
But as I said earlier, life likes to puzzle us. And thus arrived coffee-beans packed in little packet, reminding of old days "potli".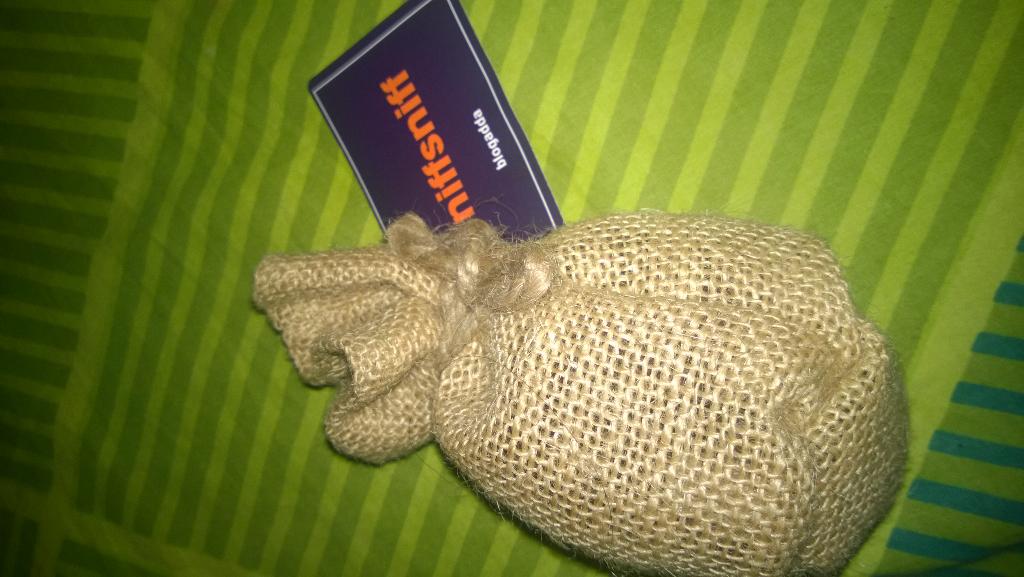 Coffee beans, hmm.
We all know coffee beans are used to neutralize the strong smell of perfumes, widely used in perfume shops. If you have ever been through the delirium of searching for that elusive scent, your perfume shopping trips would definitely been interspersed with a dash of coffee bean sniffing. Experiencing multiple perfumes in short span kind of makes me "olafactorily-blind" (if that is a term). I become impervious to the whiffs after a few!
So why coffee beans as a clue? I was almost misguided by the clue. Coffee beans are to bring your sense of smells back to its senses when it is delirious. This made me almost sure that a perfume was underway.
And then this came -
Now what to make of this clue!!!
Anyways, the product arrived -
So after all, I was not that off-mark when I guessed it was a new deo! No gas, day long fragrance - what else do you need to #BanBodyOdour! It comes in 2 avatars - Energy & Ice Cool. I have got the Ice Cool one, would love to try Energy soon!
---